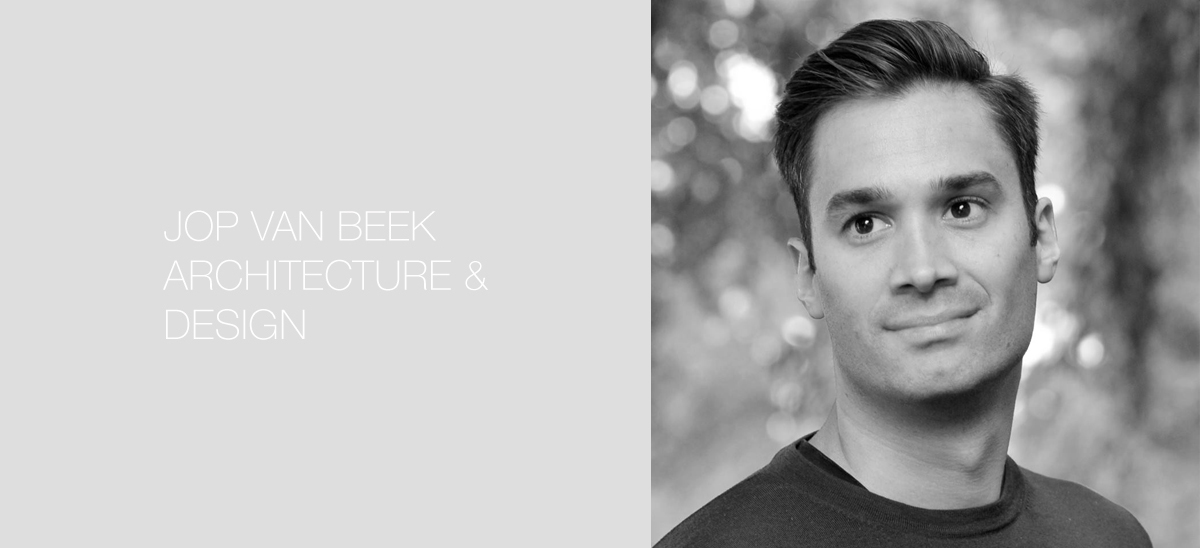 Jop van Beek is an architect and designer based in the Netherlands.
His work focuses on architecture, interiors, product design and visual identities, offering high quality custom designs with attention to the finest detail.
His projects are approached with a strong and distinctive vision and are characterized by their simplicity and abstraction, often reduced to their simplest form or function. His use of space, form, materials and light, though pared down, always retains a feeling of warmth. Communicating a sense of calm through the use of clean lines, balanced proportions and natural materials, he strives to reach a point where there is nothing to add and nothing to take away that can make the design better.
With a background in architecture, interior design and communication design, he has considerable design dexterity illustrated in his portfolio of work.
Besides his freelance projects, Jop has worked at esteemed international offices such as Claudio Silvestrin, Vincent van Duysen, Concrete Architectural Associates and Mecanoo Architecten.